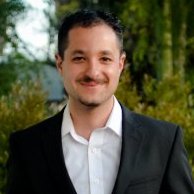 My biggest desire with this newsletter is to share interesting stories, give applicable and helpful business advice and of course, share some technology advice you and your workforce will benefit from.
If there's anything you'd like to see here or stories you'd like to share, please send them over to sales@netonetech.com!
2015 marked a year of transition and growth for me. I've worked with a brilliant team of consultants to streamline every facet of L.A. Creative Technologies' internal workings with the goal of providing the best service possible to our incredible & valued clients.
I'm flabbergasted at the inspiring and creative group of clients I get to work with here at LACT. Architects, designers, record labels, civic leaders, upstart real estate agencies and creative brands of all kinds make up an incredible client base. To better serve these and other industries and business types, we have worked diligently to improve L.A. Creative Technologies service offerings, including:
Operations
Client Service
Marketing
VCIO service delivery
And I'm so excited to keep growing with more creative businesses and the people behind them. Undertaking this process of development and learning has made me excited to see the amazing benefits our new service offers will have on small businesses and freelancers in the Los Angeles area! So if your focused on excellence and success, or just making a little more money and having a little more free time, then I look forward to working with you and your company.