Dell SonicWall is the only firewall provider that offers FWaaS (Firewall-as-a-service). In the uncertain world of today's IT threat landscape, every company that has an internet connection needs a state-of-the-art complete firewall security solution in place. Malware and viruses can not only create havoc with your computers, but can also cause downtime costing you, the business owner, thousands of dollars. But what about your reputation? Your brand? If you have a security breach, and your customer's privacy is invaded or their private information made public, there is no amount of money that will enable your brand to recover their trust. Your good name is on the line and must be protected.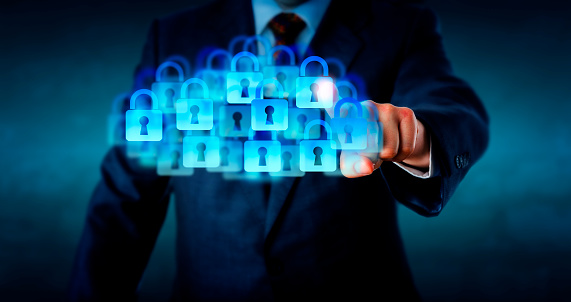 Domain Computer Services is proud to announce that they now offer the Dell SonicWall firewall solution. With Dell SonicWall you can guard your business' reputation and financial stability. At present, Domain Computer Services is the first and the only Dell SonicWall certified Firewall-as-a-Service IT provider in the state of New Jersey. Being able to offer a service that is as advanced as Dell SonicWall puts Domain Computer Services ahead of the pack and enables us to provide our customer with a level of firewall security capability that isn't available anywhere else in the region.
By choosing to subscribe to Dell SonicWall through Domain Computer Services, you can fortify your company against menacing cyber threats. Here are the services that come with the Dell SonicWall FWaaS solution:
Comprehensive Gateway Security — all-in-one network protection that combines gateway anti-virus, anti-spyware intrusion prevention, application intelligence and control, content filtering, firmware updates and 24X7 support onto a high-performance deep packet inspection firewall.
Dell SonicWALL firewall is a powerful Unified Threat Management (UTM) appliance that enables all of these services. Each appliance bundles all hardware and services needed for comprehensive UTM network protection from a wide range of emerging network threats.
The Global Management System (GMS) provides Service Providers with a powerful and intuitive solution to centrally manage and rapidly deploy Dell SonicWALL firewall, anti-spam, backup and recovery, and secure remote access solutions.
Domain Computer Services is the only place in the region that you can get this Dell SonicWall solution! With the Dell SonicWall technology, Domain Computer Services can bundle all of the above components into one subscription. Subscribing to Dell SonicWall FWaaS through Domain Computer Services is easy and convenient. Your business is your castle, and every castle needs a wall to protect it!
Give NetOne Technologies a call (561) 432-7823 or send us an email at sales@netonetech.com today and subscribe to Dell SonicWall to protect your company's data, income stream, and reputation.