Physical security carries just as much importance these days as does cybersecurity, and to that point Sony is adding 4K imaging to its line of security cameras. The new SNC-VM772R security camera model, specifically, blends the enhanced resolution of 4K with the low-light sensitivity-leveraging 1.0 type back-illuminated Exmor R® CMOS image sensor. It also has captivating bandwidth optimization features and intelligent scene capture ability for getting the best picture quality possible, which is ideal for city surveillance, airport and rail transportation, and traffic monitoring in general. For security and access control aficionados, the 4K technology gives you the means to capture content at four times the normal resolution of Full HD, or 1080p.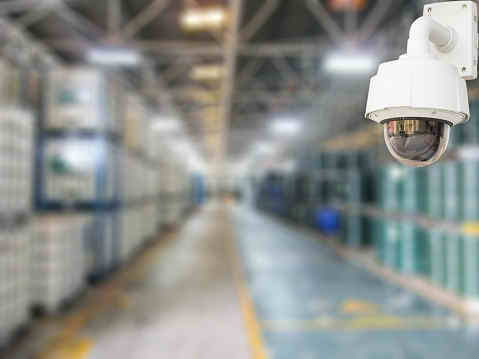 With the added detail the new Sony delivers, the expansion of surveillance areas and ability to magnify and analyze the minutest details of images like faces and car license numbers makes it a good investment for those just as interested in physical location security as internal data center security. Buyers may not believe their eyes when they read what they get all in one camera. It's true, though – the Sony SNC-VM772R minidome camera combines all the aforementioned benefits with enhanced visibility, reduced total system costs along with flexible and easy installation.
The Word from Sony Brass
"4K imaging delivers more than just extra resolution," said Matt Soga, Senior Vice President of Sony's Professional Solutions Americas. "It expands the potential applications for security cameras. With 4K resolution, you can cover a larger area and achieve equal or better details compared to HD. This improves situational awareness and helps security professionals reduce installation and operating costs because fewer cameras are needed for specific areas."
Perfecting Low-light Sensitivity Imaging
In the past, higher-resolution imaging has traditionally come at the sacrifice of low-light sensitivity. The new SNC-VM772R, however, uses a 1.0 type 20MP Exmor R® sensor and is capable of 0.1 lx sensitivity for clear image capture in light and dark conditions.
Add the ingenious design turn of a back-lit structure which doubles the camera's light sensitivity with its built-in infrared (IR) light source and you get optimum low-light use and nighttime shooting with visibility at longer distances.
In wide-area coverage, differing light conditions exist during the day and night. The SNC-VM772R also comes with 90dB wide dynamic range and 30fps to deliver clear, sharp images for maximum visibility and recognition.
Last but not least, a 2.9-times motorized zoom lens pairs with the image sensor to maximize video resolution. The lens features optical image stabilization and helps capture images with low distortion.
Other Features
Some further attractive features of the new Sony security camera include:
Customized streaming settings
True Day/Night replication
20 Megapixels
Independent IP address for wireless networking
Optical image stabilization for steadied picture
Specially-styled minidome features ruggedized, vandal-resistant design
Intelligent coding feature reduces storage and bandwidth consumption
Intelligent cropping and multi-tracking for select image scaling
Select cropping and imaging render Full HD image
More targeted and effective wide-area monitoring
Have Further Questions About Security and Access Control?
Do you need a solid security camera and access control plan in place? NetOne Technologies is a proven leader in providing IT consulting and services in South Florida. Contact one of our expert IT staff at (561) 432-7823 or send us an email at sales@netonetech.com today, and we can help you with all of your security camera and access control needs.