IT companies should be easy to deal with, not complicated. That's why we take care of dealing with the sometimes complex technology and infrastructure, and make our help desk-oriented interface as easy to use as sending an email. And, it's a good managed services company that keeps support inquiries to a minimum, and responsive monitoring and adjustment a constant process that leaves you the business owner free to attend to the daily business at hand.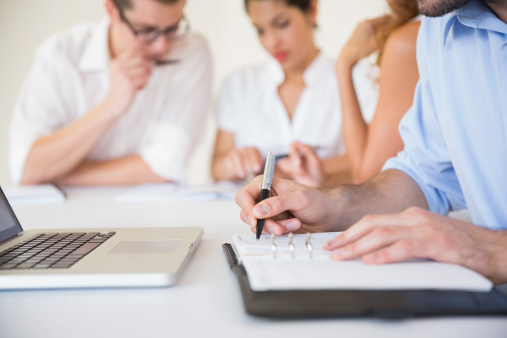 Our wealth of solutions has Melbourne SMB enterprises covered from end to end with tailor-made IT support that includes:
Responsive core infrastructure management
Overall network monitoring
State-of-the-art computer resources
Storage as a Service (SaaS)
Platform as a Service (PaaS) application development
Leading-edge virtualisation technology
Long-range disaster recovery and business continuity plans
Better VoIP and telecommunication solutions
Innovative systems integration
By letting us handle the tricky parts with our arsenal of IT tools and solutions, you can spend that much more time concentrating on running your day-to-day operations knowing that experts are on the job and have got your back, so to speak. We have you covered from back-end to front-end of your IT network, with IT management that includes design and configuration of higher-performance networks, comprehensive security tools and monitoring, and inventory maintenance that assures your software, equipment, licensing, and system upgrades are all up-to-date and optimized.
We also make IT services easy for you by being as open and interactive as a trusted business partner. We know that we're only as good as our latest satisfied client, and, being as competitive as we are, we will never lower the standards that keep us "that good." We will always bring the level of performance to the table that makes us sought-after amongst Melbourne businesses, guaranteed. Whatever IT issue you may experience – whether it's computer security, network performance, telecommunications, server monitoring, or cloud storage and backup solutions – our brand of IT support frees you up to do business at the performance level you were meant to.
For the IT Services Melbourne Businesses Count On
Why not choose IT services that make life easy, not hard? For a more responsive, easy, and resourceful IT company in Melbourne, contact a friendly Invotec representative by phone at 1300 Invotec or (03) 95325165, or by email at sales@invotec.com.au, and we'll get the right IT solutions started for you today!