We like to think that when we are going about our day – either at home or the office – that we are relatively cyber-safe. But how "safe" are any of us, really? We already know that Big Brother is watching our every move online; and we know that hackers are out there, devising stronger, more aggressive malware, spyware, and ransomware and looking for any exploitable hole in our cyber defenses. BJ Farmer, the founder of CITOC (Change is the Only Constant) states in a recent News Fix article that, "When you turn on a brand new computer, connected to a brand new Internet connection, the amount of time from the first attempt at hacking that computer is four minutes. People are out there constantly scanning the Internet looking for open holes, and everybody is being scanned all the time."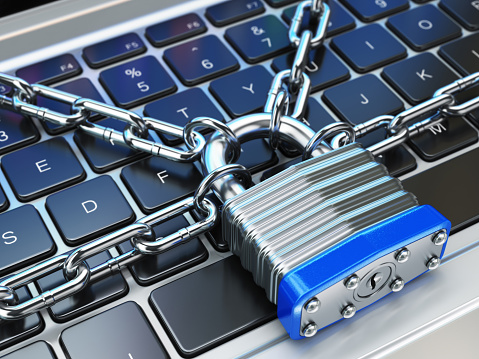 A sobering statement for sure, but are any of us really surprised? Those who count on or expect to be 100% safe while on their computers, and especially while interfacing on the Web, or through emails, are fooling themselves. They might be 99.9% safe, but what happens in that .1% occurrence, when you mistakenly click on a link you thought was safe, or an ad that mimicked a favorite site or product of yours? You may be 100% safe only 90% of the time (or less).
"Anything you put out there, any text you send, any email you send, you know there's a copy of that somewhere," Farmer says. "Nothing is invisible."
But, "Knowledge is power," goes the age-old saying. And it seems education is what will ultimately get us through the current storm of cyber threats, attacks, and exploits, more than (or at least in concert with) perhaps even the most formidable technology, firewalls, or antivirus programs. Educating office staff on cyber safety rules and procedures is perhaps the number one thing that needs to be done to make sure individuals and businesses remain free from cyber breaches, data loss, and catastrophe in general. It also takes just-as-formidable data loss and disaster recovery planning and strategy, guided by IT professionals and cyber safety experts who know the stakes and how to play the game.
Here's a quick list of some of the key things you should be doing regularly to keep yourself as cyber-safe as possible:
Perform regular security updates
Have up-to-date anti-virus protection
Protect your identity – Don't give out passwords or personally-identifiable information
Have Personal and Corporate (Enterprise Security Suite) firewalls firmly in place
Encrypt your data for admin-level authorization
Use hard-to-discern, secure passwords using complex character coding
Making Cyber-Safety More Possible
We can't be 100% cyber-safe all of the time, but we can be 100% cyber-safe more of the time. If you have questions regarding better cyber-safety and security defenses, NetOne Technologies is a proven leader in providing IT consulting and cybersecurity in South Florida. Contact one of our expert IT staff at (561) 432-7823 or send us an email at sales@netonetech.com today, and we can help you with all of your cyber defense and security needs.