Imagine arriving at work, attempting to log onto your computer, and being unable to access your files. Instead, you're greeted with a message instructing you to pay a fine or lose all of your data forever. Unfortunately, this exact scenario — in which cybercriminals use "ransomware," a type of malware, to hold the contents of users' computers hostage — is increasingly prevalent at workplaces all over the country. Just how widespread is the problem? Approximately 5,700 computers are infected every day, according to Norton by Symantec.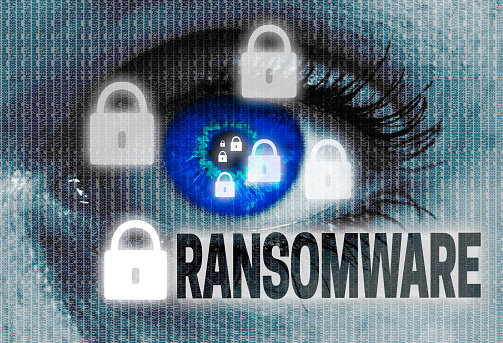 But your company doesn't have to become a statistic. As legislators work feverishly to counter this new threat to the American workplace, business owners can also do their part to prevent ransomware attacks. Let's take a closer look at this troubling issue, along with steps you can take to safeguard your organization.
The Ramping Up of Ransomware
Ransomware is an equal opportunity attacker. From increased incidences among House of Representatives staff last month resulting in blocked access to YahooMail to a crippling assault earlier this year on Hollywood Presbyterian Medical Center's during which the organization was forced to pay $17,000 for restored use of its computer systems, ransomware can and does impact organizations of all shapes and sizes.
The potential fallout of ransomware is not lost on government officials. Nor is the fact that many organizations are woefully unprepared to fend off ransomware attacks. In an attempt to deter cybercriminals from preying on computer users, a bill outlawing ransomware only recently passed the Senate Committee yet still has far to go in the legislative process before becoming law.
Preventing Ransomware Attacks
According to FBI statistics, ransomware attacks cost victims more than $209 million in the first three months of 2016 alone. The worst part? Even if you could solve the problem by simply paying up, the truth is that most data is never returned or restored. Rather than take that risk, shore up your defenses through proactive planning aimed at keeping cybercriminals out, including the following five steps:
1. Back Up
An effective backup policy can mean the difference between recovering infected systems and losing them forever. Serialized backups ensure that older files are available should new ones become inaccessible, while offline storage prevents ransomware from spreading.
2. Have a Layered Defense
Installing an external firewall is important, but what happens if malware gets through this first line of defense? Additional monitoring and detection technologies, including internal firewalls and web, email and content filters, further strengthen your system from hackers.
3. Keep Current
Cybercriminals are nothing if not persistent. In other words, they're constantly on the lookout for both known and new system vulnerabilities. Remaining up to date with the latest patches and other security measures helps you stay ahead of their untrustworthy tactics.
4. Inform and Educate
Ransomware works by targeting individual computers and users. Educating employees about best practices for preventing ransomware, such as alerting IT upon receipt of a suspicious email or attachment and refraining from using personal email on work computers, is an important part of the process.
5. Reduce User Privileges
But why leave the welfare of your company and its invaluable data in the hands of employees? Restricting user access gives business owners critical control by limiting the extent to which a malware infection can spread if it does penetrate your initial protective measures.
Dealing with ransomware is at best an unwelcome distraction and at worst a threat to survival for organizations in today's fast-paced, ultra-competitive business landscape. But you don't have to go it alone. NetOne Technologies is the trusted choice when it comes to staying ahead of the latest information technology tips, tricks, and news. Contact us at (561) 432-7823 or send us an email at sales@netonetech.com for more information.