It's been another exciting month here at LACT headquarters. I've been hard at work spearheading a number of projects for LACT clients, while also putting the finishing touches on L.A. Creative's structural and visual re-branding.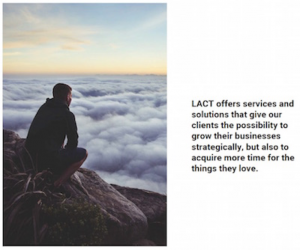 Lots of our clients are growing their businesses or moving into new offices, which means we get to do one of our favorites things: design I.T. systems from scratch. There's something I find very satisfying about learning what my clients really need to get their work done efficiently, and then managing the project of getting this gear setup in fresh, clean spaces. This always involves collaborating with architects, low-voltage installers, electricians, telecom companies, contractors and more, managing timelines so clients don't have to. And the best part is seeing clients move into the new spaces and put them to work!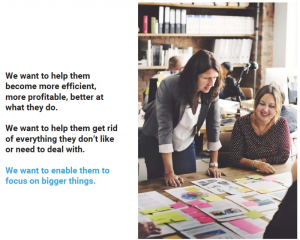 In between project management and keeping client networks up and running, I've been continuing to work on the structural and visual re-branding that started with Ulistic's awesome redesign of our website earlier this year. Getting the site up and running inspired me to really think about who I want to work for and how I want to serve them. Which led to brand strategy with the lovely ladies at Run & Hop who have really helped me answer those questions more clearly than ever:
To anyone tasked with Executive or Marketing duties of any business, I can't stress enough the how important and satisfying it is to create a marketing and brand strategy, and to get help from experts who really know what they're doing!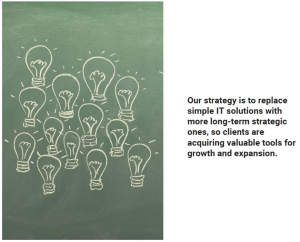 Check out a little bit of what we've created below:
L.A. Creative Technologies Positioning Statement
LACT is an I.T. consulting & implementation company for lifestyle and creative businesses that turns technology into a growth tool by optimizing IT infrastructures and empowering clients to use them efficiently.