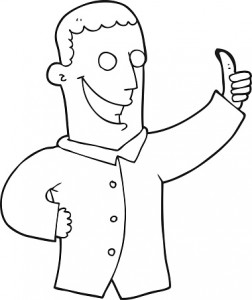 Vital Business Systems in Calgary wants to congratulate Lyle Kerr, who is celebrating his 10th year as a key member of the team. A dedicated employee, we look forward to working with Lyle for many years to come. We are confident he will be with us for the foreseeable future providing outstanding work and support to our clients.
Lyle works for Vital Business Systems as an IT Specialist. Throughout his time with Vital Business Systems, he's provided exceptional service and hands-on support to our customers. Many of our customers and clients appreciate the good and hard work that Lyle provides to them on an ongoing basis. We're happy to recognize those efforts.
Lyle's background is diverse, but he is the first to tell you he is from the school of hard-knocks, having learned and grown his skills through hard work and perseverance. It has helped him to become a dedicated hard worker. His ability to learn on the go and to support his team through new challenges continues to be impressive especially to his fellow co-workers and to our clients.
Among Lyle's many attributes are his patience even in difficult situations. He's also a solid communicator, key in the IT field. He is also very dedicated to his client's satisfaction, and he continues to strive to always find a solution to any problem presented to him.
As he celebrates his 10th year with our company, we are proud of the work he has completed and look forward to continuing to work with him on an ongoing basis. If you have worked with Lyle Kerr while working with Vital Business Systems, we would love to hear more about your interactions with him. Be sure to congratulate him on 10 years of success.