If you're an avid Mac user then you might not be 100% informed on what Ransomware is, and that's thanks to Apple's high lock down security tactics.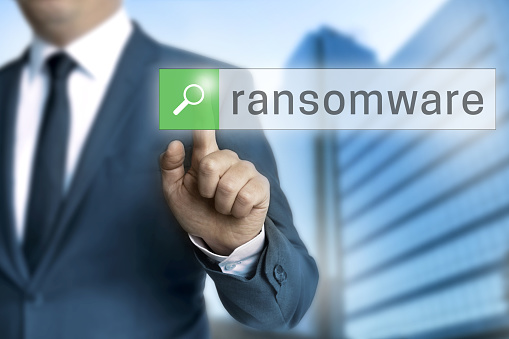 Ransomware is nasty malware that infiltrates your systems, locks them down and encrypts your files. In order to have your files restored back, you are given directions on how to pay the attacker and where. The ransom for this malware is 1 bitcoin which translates to $400 USD; it's not a pretty price to pay for your own hard earned work.
And the worst part, you can't even trust these cybercriminals to stay true to their word and restore your files after you've paid. They are, after all, the ones who held your files hostage in the first place.
This is the first successful ransomware to hit Mac users, it is designed to lock the files on your device for 3 days before it hits with encryption. Experts have guessed the 3 day wait is so they can hit as many possible victims they can before the ransomware is detected.
The ransomware, which has been dubbed KeRanger, snuck in through the app Transmission (an app to share movies, music and content via BitTorrent), and it was signed with a valid Mac app-development certificate, deeming it legitimate to run.
Am I at risk?
Yes, you are always at risk for ransomware. However, Apple has developed a way to stop KeRanger. They have revoked the developer's certificate on the infected software to prevent the installation and download, if you try to run the infected application, there will be a warning advising you not to.
Transmission has also urged its users to upgrade their newest version of the app; it detects and removes the KeRanger from your device. Beware, this needs to be done before any of your data has been locked or deleted.
I think I've been infected
Do NOT try to remove the ransomware yourself, contact (561) 432-7823 or email us at sales@netonetech.com for an assessment from our Apple certified technicians. Trying to fix the problem yourself could lead to further loss of your crucial data, and that can harm your business.
How can I avoid Ransomware attacks in the future?
KeRanger might just be the beginning of an influx of ransomware's designed for Apple devices. It is crucial you remain secured and prepared in face of these threats; ransomware can spread throughout your entire network and hit not only your computer but every other one in the network. This is something that could destroy your business, loss of confidential and customer information and data could be a blow that your business does not recover from.
Have a solid Disaster Recovery Plan: It is crucial your business have a disaster recovery plan, you need to always be prepared and secured in the face of danger.
Backups: Backups are the main crutch to keep your business afloat if you suffer from a disastrous event. Race Computer Services backs up your servers and critical business systems regularly and also use offsite backup to a secure cloud backup facility to completely cut the tie from your infected systems.
Cloud Virtualization: Once you suffer a hit, you can have your servers back up and running in no time with cloud virtualization. You will recover from the blow with minor scratches, and get back to business as usual.
Awareness: Your employees are your first line of defense. Fully arm your employees with the knowledge of threats they may face day-to-day, and you'll have a safer IT infrastructure.
Race Computer Systems provides you a free consultation on your antivirus protection and IT security. Some of the best business decisions start with the security of your IT infrastructure.
My free antivirus protection and IT security consultation.
Don't wait until it's too late and contact Race Computer Services at (561) 432-7823 or send us an email sales@netonetech.com to protect your business today.