We elect Members of Congress to act on our behalf and represent our needs, but how fruitful would it be to educate representatives on your personal views regarding legislation… without revealing who you are?
With expertise in demographic analytics, best practices in social security reforms, as well as political campaigns and advising, Craig Romm received an invitation to write his Congressman on behalf of EBay. The online giant and its home-based merchants were under threat of taxation from the government.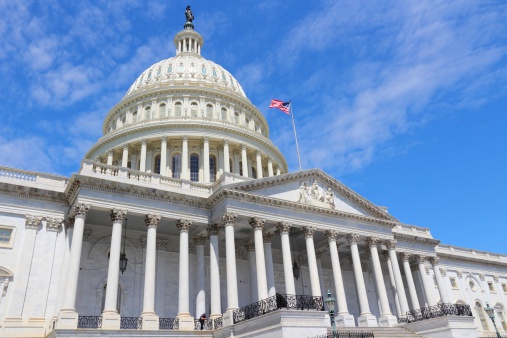 Having insider knowledge and extensive experience, however, Romm was aware that most campaign form letters never saw the light of day inside congressional offices. It was during this time period that Romm realized there had to be a better way of communicating on policy issues before Congress.
Romm, in partnership with technology experts, responded by creating VoteSilo.com. VoteSilo is a modern method in which constituents can provide support to organizations that actively lobby Congress anonymously. Romm and his partners were well aware of the fact that numbers and empirical data were key in driving legislation and congressional votes, which is what makes VoteSilo methodology innovative and hopefully a tool that will be increasingly utilized by citizens.
Romm's solution operates at the intersection of technology, grassroots campaigns and advocacy. VoteSilo is an online portal where users can create an account, select policy areas which interest them, and "vote" on specific legislation – much like a member of Congress might do. The information gathered guides members of Congress, lobbyists, and policy shops in the formulation of future legislative initiatives. Along with this, the information is also transmitted to those who subscribe to the VoteSilo service.
Organizations could see significant benefits from using VoteSilo as a tool to encourage members and employees to voice their support or opposition to particular pieces of legislation that may affect them. As an added advantage, VoteSilo selects qualified members to become "advisors" who assist other members in determining their support for pieces of proposed legislation. They provide spin on legislation and act as a bridge between Congress and the public.
VoteSilo's online voting is completely anonymous, however, VoteSilo links in with social media to help users and advisors promote their participation within the VoteSilo portal. Anyone can create an account, and as more people sign up for this service, VoteSilo will become even more effective.
VoteSilo encourages you to get engaged in order to help create valuable data for lobby shops, Members of Congress, and policy shops. That's why we've made it easy! For more information, visit www.VoteSilo.com, or send an email to craig@votesilo.com.