Communication is critical to the way we work, and we are always looking for ways to communicate more effectively, at less cost. The new Microsoft Office 365 Enterprise has addressed this need, bringing us Skype for Business, which includes PSTN conference calling capabilities.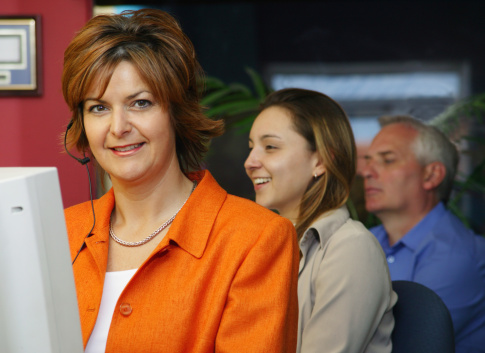 Skype for business includes PSTN, or Public Switch Telephone Network, calling. This allows you to search for, acquire, and assign phone numbers to your organization, enabling the ability to make and receive calls from people both inside and outside of the organization. With these assigned numbers you are able to conduct voice calls across all Skype for Business devices, including smartphones, laptops, and VoIP phones, as well as take advantage of a range of convenient call handling features.
Want to know more about how to enhance your communications with innovative solutions such as Skype for Business? Give NetOne Technologies a call at (561) 432-7823 to learn more.
Microsoft Office 365 brings a number of beneficial solutions to the table, one of the most innovative and effective being PSTN calling. Using Skype for Business provides a number of advantages, including:
Simple Easy Setup- getting started with PSTN calling is not difficult or complicated in the slightest. You simply purchase the Microsoft Office 365 license and assign it to a user. Combine that with your Skype for Business Cloud PBX license, select a calling plan and assign it to a user. Then you can reserve phone numbers for users and easily manage these configurations going forward. Of course, NetOne Technologies can help with this.
Port Your Existing Numbers – you have the option of porting your existing phone numbers over from your phone carrier so that there is no need to acquire new phone numbers, causing you to update web information, change business materials, and more inconvenient tasks.
Convenient Call-Handling Features – take advantage of a wide range of convenient call handling features, including call forwarding and call transfer features, mute, hold, and others. A newer more affordable way of communicating does not mean you have to sacrifice the convenience you are used to.
Flexible PSTN Calling Plans – get the services you need without paying for more. PSTN calling plans are flexible, allowing you to choose the minutes package that best suits your communication needs, with packages covering both international and domestic usage.
Part of the Microsoft Office 365 Suite – the best part of this is that it is already there and waiting for you when you take the plunge and migrate over to the new Microsoft Office 365 productivity suite, truly working to improve the way you work on every aspect, even telephony, and help you harness the power of the cloud.
NetOne Technologies can help you take advantage of these industry-leading solutions and maximize your potential. Reach out to us at (561) 432-7823 to learn more at Skype for Business and PSTN calling.