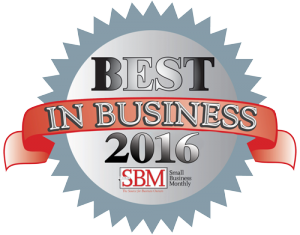 Small Business Monthly has released their 2016 Best IT Firm list, and once again, SSE Network Services has made the list! We're pleased to announce that this marks our 8th year in a row for making the list. On behalf of our entire team, we are truly grateful for the recognition of our hard work and dedication to those we serve.
We'd like to take the time to congratulate each of our team members, as we know this award is a result of our:
Fantastic client service
Extensive expertise and skill-sets
Commitment to continuous training
We'd also like to thank all of our clients who voted us to the list because without exceptional clients like you, we know this wouldn't be possible. It's an honor to continue to serve you – making sure all of your information technology needs are handled at all times.
If you're interested in viewing the entire list of 2016 Best IT Firms, click here. We look forward to continuing to work hard and maintain our dedication to those we serve.
Contact NetOne Technologies at (561) 432-7823 or email us at sales@netonetech.com to find out more about our recent accomplishment. We are the trusted choice when it comes to finding an IT company in South Florida.