For many enterprise owners and executives, there's easy IT support and hard or complex IT support. For those same business owners, there may be an either/or mentality, dictated by a belief that difficult or complex IT companies are the ones with all the lingo, jargon, and hard-to-understand technology, and the ones that "read" easy will make your life easier, somehow. Well, Invotec doesn't subscribe to that thinking, that more complex or difficult-to-understand (at first) technology will complicate your business life. We're living proof, actually, that easy IT support for Melbourne business entities exists hand-in-hand with technology and IT solutions that may, at first read, be difficult to understand.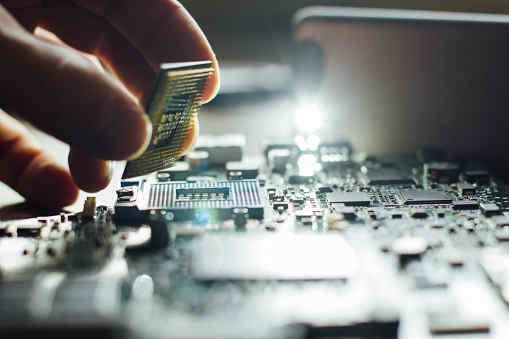 Luckily, we make it easy to understand the various technology, systems, and applications of a contemporary IT support provider. We manage it all so you don't have to, acting as your vCIO (Virtual Chief Information Officer) and IT partner, helping you achieve your business goals through collaborative planning that covers you from front to back and A to Z! We can offer you easy IT solutions while at the same time featuring the widest array of technological applications available in Melbourne and Australia. From Fortinet- and Arcserve-brand firewall and backup solutions to Software as a Service (SaaS) and cloud services, to network management that gives you customized solutions to fit your operations, Invotec is there to make the complex seem easy!
We do all this through one-on-one analysis, implementation, network management, testing, and contingency planning that takes all of your parameters into account and configures your IT framework accordingly. We then apply constant monitoring of sites, servers, and databases using the latest state-of-the-art equipment, configuration adjustment, and infrastructure optimization, so that your overall business computing framework peaks out on performance, connectivity, utility, and productivity. This is done for all of our Melbourne businesses looking for IT support that makes their jobs easier.
We also manage and oversee:
System upgrades for downtime reduction and elimination
Licensing updates for all software to reduce extraneous costs
Both Microsoft and Apple platforms and technology
Multi-industry clients in need of responsive IT services
In our 15 years in the IT business, we've solved countless networking challenges. Yours could be next, if you value the experience, know-how, and solution-driven designs we offer our clientele.
For Easy, Responsive IT Support in Melbourne
We make our wealth of IT resources easy to "get"! If you need a reliable IT support company in Melbourne, contact a helpful Invotec representative by phone at 1300 Invotec or (03) 95325165, or by email at sales@invotec.com.au, and we'll get you started on getting the right IT solutions for you today!