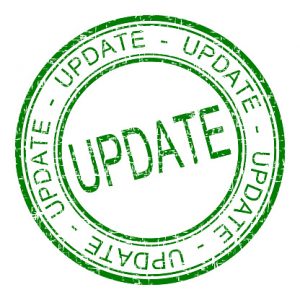 New operating systems can present exciting opportunities to users. Microsoft newest OS is Windows 10, which comes with a bevy of features to help your company become more productive. However, as with any upgrade or change to your system, the task can seem daunting. Poor knowledge and practices can lead to an improper configuration, which can result in lost data and capability in the new set up. That's why it's important to work with a knowledgeable partner like Cyberstreams to ensure that your transition is as stress-free and lossless as possible so that you can make the most of the OS' many major changes, including:
Ease of use: The start menu has returned to its traditional location in the lower left hand of the screen, blending some of the Live Tiles of Windows 8 (which are easy to unpin), with shortcuts to more traditional software. The user-experience is more customizable now too, allowing you to choose a desktop or Windows 8 style. Lastly, apps now open in a desktop window instead of going full screen automatically (and annoyingly).
Cortana: Microsoft's virtual assistant has made the transition from mobile phones to the PC, allowing you to interact with her through voice commands and typed input to answer questions and search your local and OneDrive files. Cortana can also identify a catchy tune, set alarms, and sophisticated reminders, and track flights and packages. For those of you who don't want Cortana tracking your every move, you can simply turn her off by going to Settings > Privacy > Speech, inking & typing, and selecting "Stop getting to know me."
Universal Apps: Accompanying Windows 10 is a new application approach called the Universal Windows Platform, in which all different types of Windows devices will now use the Windows 10 operating system. That way, if you buy an app from the Windows Store on one device, the app will also work and share data with the rest of your devices.
Action Center: This central notification hub brings together all your Windows updates, new emails, and security flags, which will help you avoid the usual 15-minute warning before an update will take place.
Edge: The classic Internet Explorer browser has finally been updated with big improvements and new features, including a reading mode that makes web pages easier to view and a new screen capture mode. Cortana is also integrated and will pop up additional information if she finds it (such as coupons while you are shopping online).
Good news for gamers: Windows 10 includes DirectX10 which allows for improved CPU utilization in gaming scenarios and provides developers with more access to graphics hardware, meaning frame rates could increase by more than 50%. New Xbox One compatibility will allow users to stream console games to computers, play multiplayer games cross platform, and stream live broadcasts.
Virtual Desktop/Task view: Windows 10 supports as many virtual desktops as your hardware can handle, a key feature for users without multiple monitors.
The new operating system also comes equipped with a number of exciting new features that make the user interface more intuitive and friendly, including:
Hello: This feature allows users with a PC camera to use your face, fingerprint, or iris to log in, as opposed to a traditional password.
Command Prompt: Users can now resize the Command Prompt Window, use keyboard shortcuts, and access a number of new options and hot-keys.
Smart Stickies: Sticky Notes have gotten smarter. Cortana reminders can now be created from your notes and accessed on all enabled devices.
Easier management of apps and battery: In the settings area, under System > Storage and System > Battery Life, users can now see a breakdown of how much space and battery life their apps, photos, videos, and more take up on a given drive, with subcategories available for extra detail. The new Battery Saver feature suspends most background apps when the battery reaches a set percentage, although it is possible to select that certain apps be exempt from this.
Have more questions about Windows 10? Find out more about Microsoft's newest technologies by getting in touch with Cyberstreams right away at (425) 274-1121 or sales@cyberstreams.com.