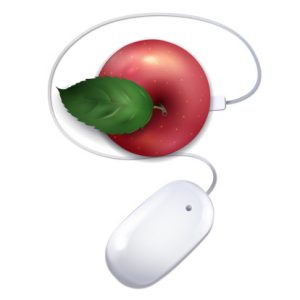 As both a certified Apple reseller and team of consultants, Invotec is your go-to destination for Apple training and certification. Whether you're a company CEO or CIO/CISO and require the Apple-certified training, staff training, or are an independent IT specialist looking to become well-versed in the latest ins and outs regarding Apple devices, security, apps and more – Invotec is the sensible choice. Software development designed to fit any kind of network configuration, hardware setup, or IT infrastructure is only part of what we do. Whether you're running strictly Apple devices, PCs and Macs, or a combination of PCs, Apple devices, and other hardware, our Apple training will make sure you are well-versed in Apple software, device, and networking protocol.
Our managed services and outsourcing solutions include staff training on Apple devices and the software that runs them, so you can keep your office running smoothly and efficiently. That way, you can have any number of Apple devices plugged into your data network, and have your entire office up to speed on all Apple concerns and issues, including:
Installation and set-up of Macs, iPhones, iPads and accessories
Support and solutions for MacBooks and Mac servers
Security authorizations
Cybersecurity
PC to Mac file sharing
Upgrades, service, and repairs
Wireless networking and Internet set-up
Software support
Data transfers from one computer to another
Use of Mac OS X, iOS, Safari, and other Apple-brand programs and applications
We also specialize in handling the installation, setup, upgrades, and support for Apple devices and networks in specialized fields and industries. Understanding that security is probably the number one issue for companies – especially in high-risk industries – our aim is to help you optimize your data centres and network connectivity while keeping the highest security standards in place. Part of the appeal of Apple products is having more effective security measures in place, but even Apple computers and devices are now becoming more vulnerable to cyberattacks and data breaches, a trend we can help counteract with our own applied Apple training.
We're Your Apple Training Pros
If you are interested in Apple training for yourself or your office staff, contact a helpful Invotec staff member today by phone at 1300 Invotec or (03) 95325165, or by email at sales@invotec.com.au, or secure email form, and we will be glad to help you with getting Apple Training and Support in Melbourne or any IT issue you may have.