My own journey towards Systematizing LACT started with a pretty simple wish – to be able to go on vacation without worrying what was happening with my clients' networks back in L.A. Not that I don't love what I do and the amazing clients I work with (believe me, I do!) but that doesn't mean I don't like to travel too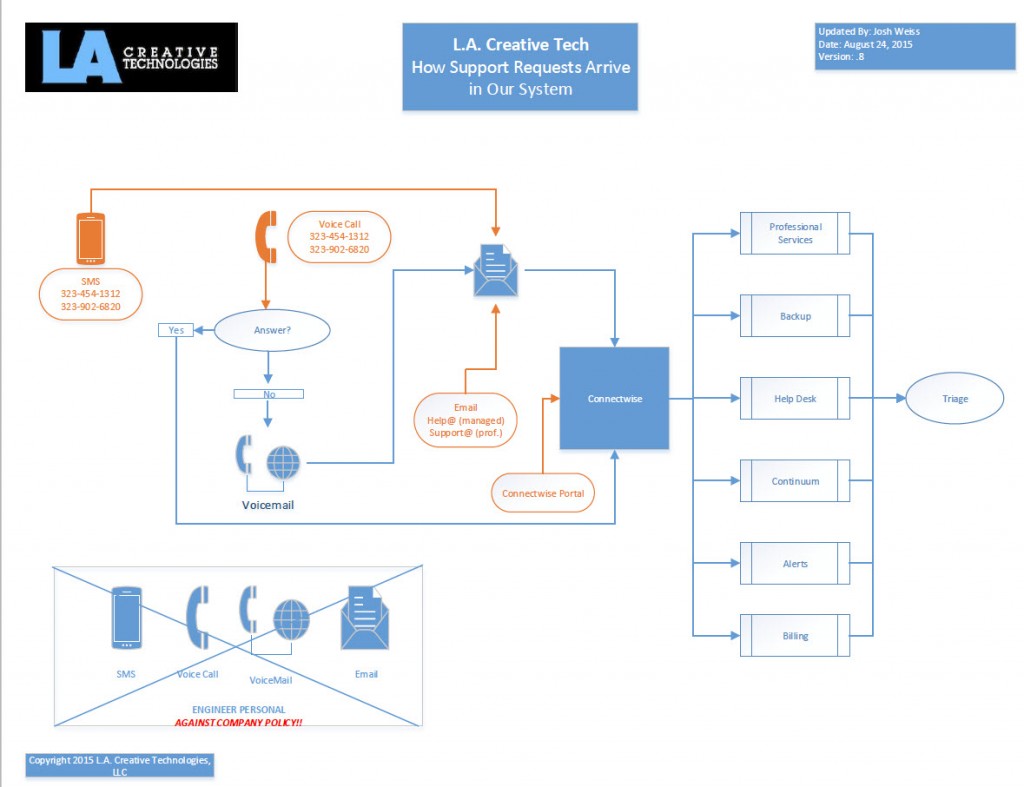 So I sat down and started thinking through what it would take to understand my business well enough to pull this off.
what is every way client make contact with us so we can properly forward and track emails, calls, texts etc
how's everything set up for each client, where is it located at and what are the passwords
What do our clients expect from us when we visit their offices?
how do we perform our regular maintenance for clients?
how do the client backups work and what needs to be done to recover in the case of an emergency?
what tasks need to get done internally to keep the business running smoothly
Those are just a few of the questions I've been considering as I've worked with some incredible consultants and learned so much about systems, automation, marketing, "smartsourcing", service packages technical documentation and business operations over the last two years.
Everyone has their own reasons for systematization: maybe you want to be able to sell your business, maybe you want to franchise or maybe you realize systems are integral for any organization if it is to be sustainable, efficient and competitive.
For me it was all of the above, but first and foremost I'm excited to take a trip to Cuba in May and rest assured all of our clients will be covered by our staff and tech teams

Our technology opportunity workshops and Virtual CIO services can help YOU start or continue along this same journey. Get in touch with us now to find out how.