You have a business, and like most businesses today, you need a computer and software to stay in contact with customers, send emails, type letters and reports, keep a calendar and manage projects. At this point, you've decided you need an IT guru to set up your computers and maintain them, upgrading as required. What if we told you that you don't have to do that?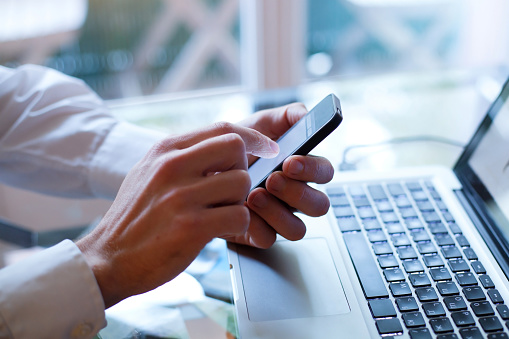 Everything You Need and Dirt Cheap, too
What if you could get all the apps you need with a simple license that costs $50 a year, covers an unlimited number of users, gives each of them 25 MB of email storage and access to an entire suite of applications? That you always have your email, software, papers, projects, and more available? That you don't have to worry about installing software, and you don't have to worry about the platform or operating system you're on? And what if we told you that the software is robust and guaranteed to be available 99.9 percent of the time? Sounds too good to be true, doesn't it? We thought so, but it's Google Apps, the 800-pound gorilla in the room that we think you really should be using.
More than Just Gmail
We believe that Google Apps is the game changer that will be taking business to the next level. You're probably already familiar with Gmail, Google's mail system. Your mail is in the cloud, so you never have to worry about accessing it. You can get your mail from any device, anywhere in the world with an Internet connection and a browser.
Google Calendar
If you're constantly trying to plan and schedule your day, as well as coordinate it with your clients, customers, coworkers and employees, Google Calendar can help you block off time, allows you to schedule and display your schedule. Don't want people to see what you're doing but still need to mark out the time? You can set permissions on who sees what's going on, versus who doesn't. What's more, you can create events and when you add someone's name to the event, you can have them automatically get an email to confirm their attendance.
Collaborate Like You Never Have Before
Google Docs allows you to create, modify and save your documents in the cloud. What's more, it allows collaboration among team members where changes are done to one central document. Since it's in the cloud, it is already secure from possible loss. The administrator sets the permissions on the document to determine who has access to it.
More Apps Available in the Google Store
If you can't find the apps you need with Google Apps, you can check out the apps in the store. Many are by other vendors, and several are free or low cost.
NetOne Technologies is the trusted choice when it comes to staying ahead of the latest information technology tips, tricks and news. Contact us at (561) 432-7823 or send us an email at sales@netonetech.com for more information.